EVOLVE: Transformative Biblical Counseling Center
Evolve, Transform, Be Who God Meant You To Be!
We greet each of you in the mighty name of Jesus!
The Spirit & Mind Virtual Conference will broadcast on Christ The Healer Church Youtube Page, beginning this Saturday, September 26, 2020 at 9am. We invite youto tune in as we discuss current topics and share tools and resources on how to survive spiritually and mentally in this "new normal".
Please find the link below:
https://www.youtube.com/channel/UCj-LJITZhTel3XAaa1LCn5Q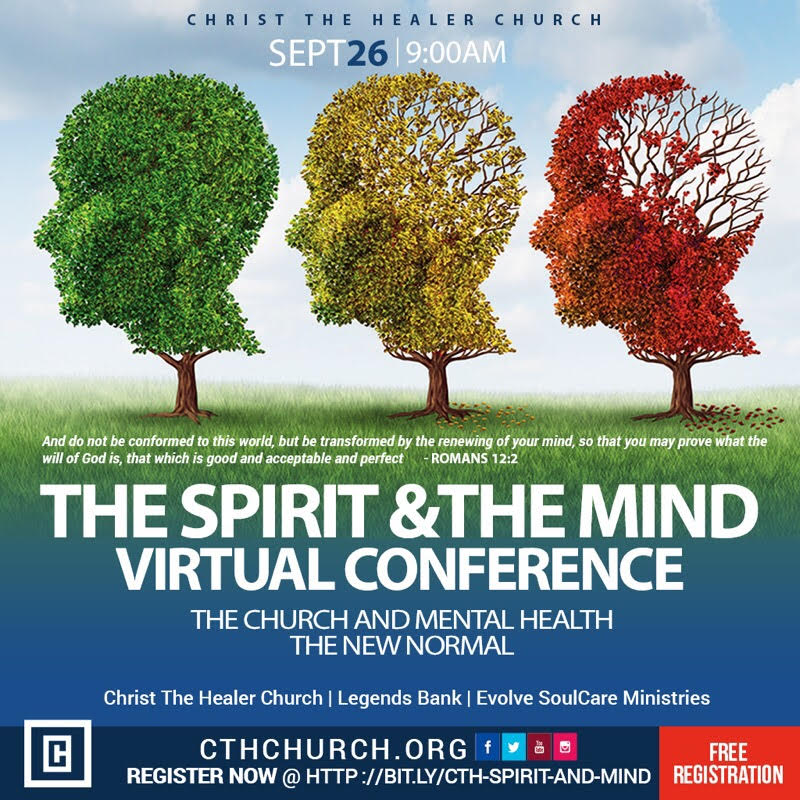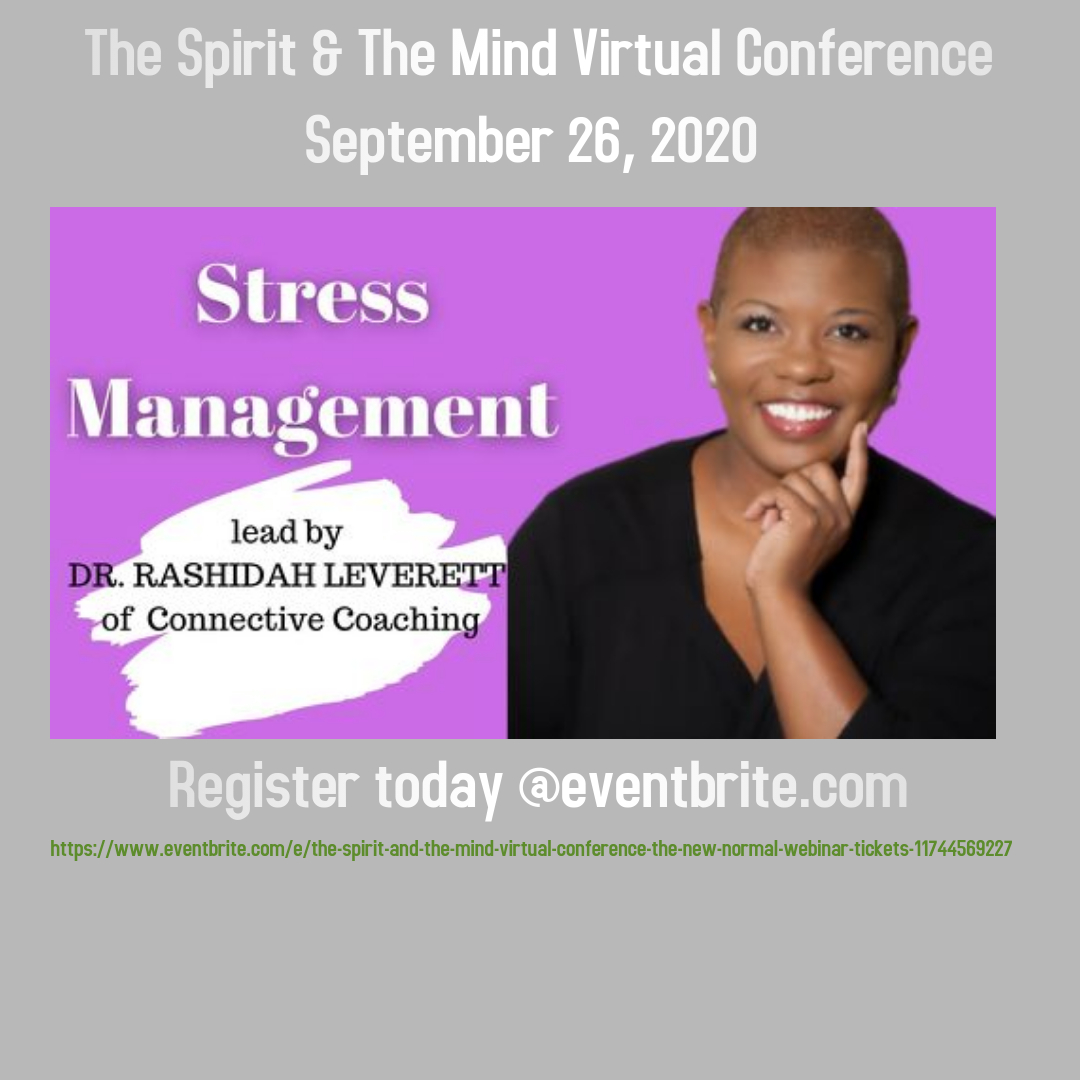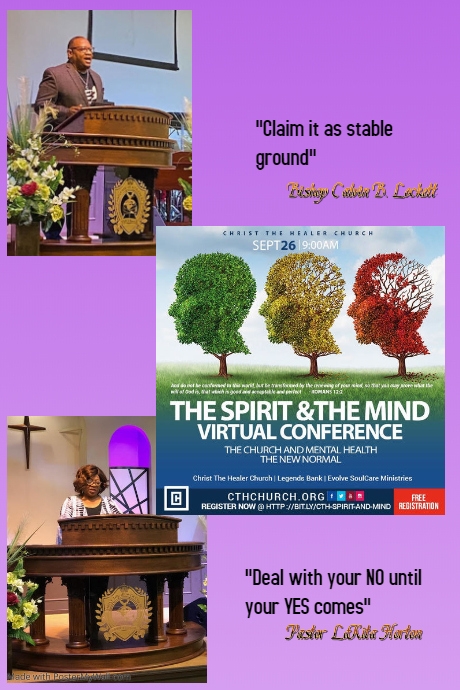 Registration is FREE!  Join us, register today!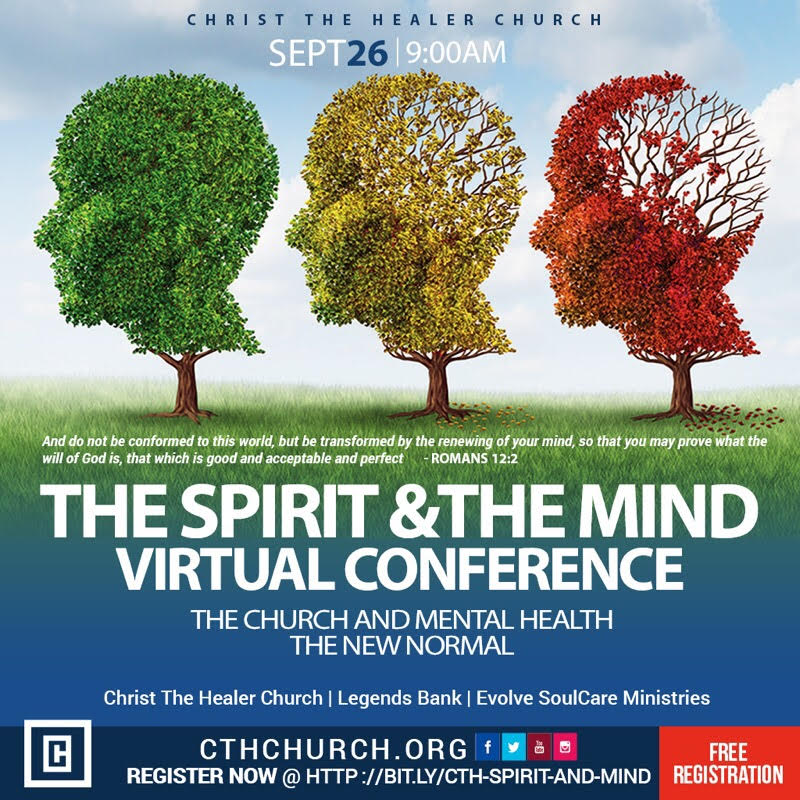 EVOLVE Monthly Momentum
Overcoming Divorce or Separation
By
C. & J. Love, MSM
Romans 8:28 "And we know that all things work together for good to those who love God, to those who are the called according to His purpose."
We are writing these words because we desire to provide help, hope, and healing to those that are dealing with divorce or separation. For most people, going through a divorce or a separation is a terrible ordeal. Sometimes the process can be so painful. It can seem as if there can be no end to this suffering. But we are here to tell you that brighter days are ahead, just go through the process.
Help. Nobody goes into a marriage or a relationship expecting it to end in shambles. But, once we find ourselves here, we have a decision to make. We are encouraging you to act. Take control of your future. We implore you to not let this incident define who you are; remember, there are so many more layers to you. How do I find the help that I need?
Find a safe place to talk.
Connect with a trustworthy person or group (i.e. pastor, a professional counselor, a trusted friend, or a mentor)
Hope. There is hope for the future. It may not seem like it right now, but things will get better. We must be willing to go through the process. But first we must:
Change the "record" playing in our head that tells us that all is lost, despair is imminent, and our efforts are futile.
Change the narrative to say, "I will come out of this situation a better person."
Proven principle: first I say it and then I do it.
The Bible declares in the Mark 11:24, you shall have what you say. Therefore, we believe that if you can verbalize the change then you can execute the change.
Healing. Once we identify a safe place to talk, verbalize any changes that need to take place, then the healing can begin. When something unexpected happens in our life, we all have the same question (why) and we are all looking for the answer to our question. Sometimes we find the answer, but sometimes we do not. Do not let this "bump in the road" stop our healing.
Lastly, we realize that the road towards help, hope and healing is not easy, "…but with God, all things are possible" (Matthew 19:26b).
For more information please call 931-905-2200.
Evolve SoulCare
Phone: 931-905-2200
Email:[email protected]
Website: [email protected]
FREE Talk Sessions available. An Evolve team member is available to help!
July is Minority Mental Health Month
Psalm 27:1 The LORD is my light and my salvation— whom shall I fear? The LORD is the stronghold of my life— of whom shall I be afraid? 1 Peter 5:6-7 Humble yourselves, therefore, under God's mighty hand, that he may lift you up in due time. Cast all your anxiety on him because he cares for you.
Since 2008, July has been designated as National Minority Mental Health Awareness Month. However, presently the name is Black Indigenous people and people of color.(BIPOC).
There is a lot going on as we are in the middle of a global pandemic, Black Lives Matter Movement
mental illness is at an all time high.
It is important to monitor your behaviors and emotions to be aware of known and unknown triggers that may need to be addressed by a professional.
To ensure you do not spend a lot of your day overwhelming yourself or your family with the news updates be intentional about limiting yourself.
Start your day with meditation, a nice book or calming music. Try to enjoy a relaxing walk, yoga or a workout video. These activities can be done alone or with the family. To ensure that you incorporate a workout plan or an activity that moves your body to refrain from eating and snacking more, because emotional eating and being in the house with so many restrictions may/will interrupt your sleeping routine as well as your eating schedule.
You and your family should create and implement a daily schedule.that encourages positive activities and some physical movements.
If you or someone you know needs help maintaining healthy habits, an Evolve team member is available to help.
Please call 931.905.2200
Email- [email protected]
Website- [email protected]
EVOLVE MONTHLY MOMENTUM
Connecting with your Teen or Tween.
Colossians 3: 21 AMP Fathers, do not provoke or irritate or exasperate your children (with demands that are trivial or unreasonable or humiliating or abusive; nor by favoritism or indifference; treat them tenderly with lovingkindness), so they will not lose heart and become discouraged or unmotivated (with their spirits broken).
Teens and tweens have a notorious reputation of being difficult to connect with and understand. Caught somewhere between childhood and burgeoning adulthood they may find the world and their emotions challenging to navigate. While parents may remember what it was like to be a teenager and often have love and wisdom to share we must remember that changing times, social media, and now worldwide pandemic and racial uprisings can make the landscape of childhood more complicated. This is apparent in the current statistics from the American Psychological Association that between 1991 and 2017, suicide attempts among black adolescents increased by 73%, while attempts among white youth decreased, according to an analysis of more than 198,000 high school students nationwide (Lindsey, M.A., et al., Pediatrics, Vol. 144, No. 5, 2019). These statistics are shocking and heartbreaking, but most of all they are a call to action for parents, caretakers, and community. The APA notes that precursors to suicide are trauma, depression, and anxiety. How can we reach our children where they are and instill in them that they are God's workmanship (Ephesians 2:10) - worthy of an abundant life (John 10:10)?
As believers we know to pray over our children, cover them in the blood or Jesus and cast down strongholds, but what can we do as adults caring for children facing the cruel world?
Connect Intentionally: Have a scheduled weekly meeting with your children where you check in about their feelings, speak into their lives, or do a target Bible Study of their choice.
Back to Basics: Domestic life does not always have to be a chore. Plan a family theme dinner, take a cooking class, or money management class, teach the basics of grocery shopping, or do a family book club together.
Exercise together: Exercise… stimulates the production of endorphins, chemicals in the brain that are the body's natural painkillers and mood elevators (health.Harvard.edu). Take a walk together, plan a family bike ride or hike. Play a game of basketball. Physical activity as a family allows for bonding, conversation, and a healthy boost!
Social Media: Make yourself a presence on their social media. Do a fun Tik Tok together- learn a choreographed dance, do a makeover, or play a fun game and record it for their followers. Family vlogs about your daily schedule or a road trip are also fun to record and edit for Youtube.
Keep it real! It is natural to want to protect your children from the world, but it's always best to be direct and honest with your kids. Share your experiences. Seek the Lord for how to navigate challenging topics in your home. Open conversations, strong relationships and the mental health of your children starts with you!
Evolve SoulCare
Phone: 931-905-2200
Email:[email protected]
Website: [email protected]
FREE Talk Sessions available. An Evolve team member is available to help!
Community Conflict and Your Mental Health
By E.Pritchett,MD
Ecc. 7:7 "Surely oppression makes a wise man mad and a gift destroys the heart"
We are living in difficult times. Even when the victim is not your family, the skin, heart and life connections that we have when a black man or woman is openly murdered, ambushed, or senselessly killed, makes us all highly affected.
Emotions are elevated, fear and anger are activated, and many communities are on fire.
What do we tell our children and when do we tell them? The questions, the feelings, the unrest affects us all.
We cannot underestimate the impact on our
soul (thoughts,feelings,will).
Many of us are traumatized.
Some of the signs of trauma.
1. Shock/ numbness
2. Withdrawal from others
3. Sadness, crying
4. Excessive anger
5. Confusion helplessness
6. Agitation/ irritability
These feelings may come and go or cycle for hours or days. We must help each other through the crisis and to healthful change.
Coping with Community Conflict
Believers begin with prayer. Pray that the eyes of your understanding be opened.
1. Recognize and name your feelings.
2. Acknowledge your feelings with trusted friends and Family.
3. Listen to others and validate their feelings.
4. Do not rush to judge those acting in ways you
would not. Focus on your thoughts, needs
and actions.
5. Decide what you can do and do it.
We may not all be able or want to march, but
we can pray, babysit for a protester, organize a
voters drive check on our elders.
6. Think about what you say and how you say it
You can express your true feelings with an
attitude of power, love, and sound mind.
7. Take a break from the news/ social media.
8. Use available therapy/ counseling resources.
9. Pray- your soul matters.
Romans 5:3-4 "And we also have joy with our troubles because we know that these troubles produce patience. And patience produces character and character produces hope."
Some people were born disabled because of the sin that entered this world through Adam and Eve. God allows things to happen according to His will and purpose for our lives.
Disabled individuals have many different looks and different challenges. And with the current pandemic on the rise, we must all do our part to not only protect ourselves, but those who have underling health conditions as well.
We as Christians must remember that God has called us to love one another just as He loves, not to judge or look down on. God uses the disabled for His glory and to display His love. Disability is not always a physical feature of a person, but an internal feature as well. Many of us are disabled/sick in our spirits. Soul sickness or demoralization is characterized by feelings of hopelessness and helplessness and a perceived sense of incompetence. A spiritually sick person is unable to deal with internal and/or external stress.
Restoration of one's morals and hope are required for this condition and comes from regaining trust in The Lord. Romans 12:12 tells us to "Be joyful because you have hope. Be patient when trouble comes. Pray at all times." God's word gives us clear instructions on how to handle life's trials and tribulations, and because we are living in certain times, we must come together in unity and check in on those who have health challenges.
When we focus our thoughts on God our Father, and obey His commands, we begin to take back our lives from the hand of the enemy. The enemy's assignment is to kill our hope, steal our joy and destroy us, BUT Jesus came so that we would have a more abundant life in Him.
Remember Romans 8:18- "We have sufferings now. But the sufferings we have now are nothing compared to the great glory that will be given to us."
Here are some things you can do if you are at higher risk of severe illness from COVID-19:
1. Stay home if possible.
2. Wash your hands often.
3. Avoid close contact with others.
4. Clean and disinfect frequently touched surfaces.
5. Cover your mouth and nose with cloth face cover when around others.
6. Cover coughs and sneezes.
We are all in this TOGETHER! If you need help with regaining your hope, the members of EVOLVE SoulCare are ready to assist you! Call 931.905.2200 or email [email protected] You may also visit our website evolvetbcc.com and check out our Facebook page and podcast for daily inspirations.
References: biblereasons.com, "Soul Sickness; A Frequently Missed Diagnosis" article by Charles R. Perakis, CDC (Center for Disease Control and Prevention)
May is Mental Health Month, a reminder that we must take care of ourselves as we take care of others. We encourage everyone (especially during these unusual times), to take time for themselves daily! We call this �??doing me�?� time and we all need some every day. A. Healthy Break time: a. Stretch, walk, do an exercise video, sit outside in the sun B. Connect time: a. Phone a friend, write a letter, check on an elder, church member, or long-lost friend/family C. Grow time: a. Read a book, write your story, listen to a podcast, take a course, learn a hobby D. Assess time: a. Take time to assess your mental, emotional, and spiritual well-being and develop a plan for harmonic peace If you or someone you know needs assistance, contact an Evolve SoulCare member Call: 931.905.2200 Email: [email protected] Website: www.evolvetbcc.com Facebook: Evolve Transformative Biblical Counseling Center Podcast : Evolve SoulCare Podcast
/