EVOLVE: Transformative Biblical Counseling Center
Evolve, Transform, Be Who God Meant You To Be!
World Health Day April 7, 2020
Health has been at the forefront of our minds lately. As the COVID-19 pandemic continues to spread, we are constantly hearing about the importance of handwashing, covering coughs, social isolation, and taking care of our mental health. Public health challenges of this scale remind us how we can stay safe in times of mass sickness, yet practicing daily healthy habits benefit us regardless of the current climate. This World Health Day, consider how you and your community can stay healthy throughout the year.
1. Physical Health Drink more water, eat more fruits and vegetables, and get more exercise. This classic trifecta permeates throughout almost all of the health advice we receive when it comes to our physical health. Yet, going for walks outside, eating food that comes from the Earth instead of a box, and skipping the soda can really make an impact on how you feel, think, age, and interact with others. Try implementing some of the classics into your routine to work towards a healthier lifestyle.
2. Public Health When we work with our communities to create a healthier world, the impact is unstoppable. Volunteer to deliver meals to homebound older adults, be conscious of sneezing and coughing around others, and wash your hands regularly. Pick up trash and liter, recycle old boxes, and donate to local parks. The bounds of ways you can positively impact public health are limitless.
3. Mental Health Pausing to reflect on the importance of your mental wellbeing can positively affect you in every facet of life. Every day write down five things that you are thankful for in a gratitude journal. Be vulnerable with family and friends when you're feeling overwhelmed or sad. Put down your phone and go for a walk outside without distractions. Listen to music. Connecting with yourself, others, and the environment around you can center and focus your emotions.
4. Global Health The health of our Earth contributes to our physical, public, and mental health in invaluable ways. Be conscious of waste, walk when you can, and use a refillable water bottle. Save a spider instead of killing it. Eat less meat and dairy products. Be thankful for the environmental resources around you, such as local parks or lakes, and work to conserve them. Small changes like these can have a big impact when we all work together.
This World Health Day, work with your family and community to institute some healthy habits into your routine. Your body, mind, community, and planet will thank you!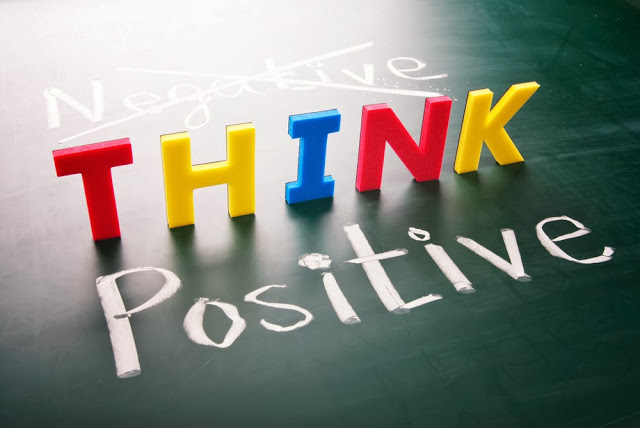 "Brothers, continue to think about the things that are good and worthy of praise.  Think about the things that are true and honorable and right and pure and beautiful and respected." Philippians 4:8

Check out our latest EVOLVE SoulCare Podcast! Just click the link.

Are you trying to cope with the Valentine's Day Blues? Listen to the latest episode of the Evolve Soulcare Podcast where Dr. Pritchett leads the discussion on love, broken hearts, and bouncing back. Listen on Spotify, Apple music, or just click the link. Just in time for Valentine's Day! https://anchor.fm/niambi-mcla…/…/Valentines-Day-Blues-eaqvgm

Healing Heartbreak
  by Dr. P
Psalm 34:18a-The Lord is near to them that are broken hearted
A broken heart is the source of distress, depression and despair for many. This is especially true in this valentine season. Our eyes are flooded with images ( real or not) of love birds, kisses, hearts and gifts to give or get. This makes recovering from heartbreak especially difficult during this time.
Heartbreak occurs when our hopes, dreams, affections, trust in another are lost, betrayed, abandoned, abused, or rejected.. The grief that follows shows up physically( pain, low energy, appetite changes, tearfulness). It shows up emotionally( depression, anxiety, anger) and it shows up in our behavior (irritable, aggressive, acts of desperation).
Heartbreak is a real dis-ease that if not addressed can be a gateway to disease and disorder.
So what do you do? How do you handle it. Some may say, get over it, move on. But that is easier said than done. it ain't that easy.
Gettin up from heartbreak requires time AND intention.
Here are what I call the 4 Ls of dealing with brokenheartedness
0. Let
Let yourself grieve the loss, the hurt. Let yourself cry, let yourself feel the pain, anger and sadness. When we try to block these feelings or put down our emotions, they build up to an explosion or they seep out in other potentially destructive ways
0. Lean
Lean on your friends, family. Often we feel ashamed, if we've been betrayed, or rejected and try to hide the truth. But sharing our truth with loved ones and supporters can lighten the load by sharing the burden.
0. Learn
Every interaction, whether positive or negative brings knowledge. What does the experience teach you about yourself, your interactive style, your motives? How will it inform your next steps?
0. List
God's Word is the ultimate teaching, healing, delivering power in the universe. Search the scriptures for the Word of your situation, list them, meditate upon them and allow them to mend your broken heart. Here are some to begin your journey
Psalm 34:18
Psalm 147:3
John 14:27
Matthew 11:28
If you need help to recover and don't know where to begin, call EVOLVE 931. 905-2200
Galatians 5:16- "So I say, walk by the Spirit, and you will not gratify the desires of the flesh."
"Our sinful selves want what is against the Spirit.  The Spirit wants what is against our sinful selves.  The two are against each other, so you must not do what you please." (Galatians 5:17, ICB).  It's interesting how effortlessly easy it is to do the wrong thing, but it takes a conscious effort to do what we know is right, why is that?  It's because we were born into sin and it comes naturally, but Jesus was sent to pay the ultimate price for our sins; He came so that we could have a full life. (John 10:10)  There is no greater love that that!
When we choose Christ as our Savior, we choos to live a NEW life; a life of love, joy, peace, patience, kindness, goodness, faithfulness, gentleness, and self-control (Galatians 5:22-23).  Living in the Spirit is right in the eye's of our Heavenly Father.  It requires dedication, focus and giving up our selfish sinful feelings.  It means dying to self DAILY, by renewing our mind, applying God's word to our lives, and letting the Spiriet lead you.
When you choose to live by the Spirit, you choose to EVOLVE!
If you need help moving in the right direction and you don't know where to start, call EVOLVE 931.905.2200 or email [email protected] are not alone!
by Shalonda Maxie

Psalms 34:4 ESV- " I sought the Lord and He answered me and delivered me from all of my fears."
Don't let the devil cheat you out of a healthy life in 2020.
The same healing available for our body ailments, is available for our soul (mental, emotional, behavioral) wounds.
In Psalms 34 we read that:
   1.  The Lord will deliver us from our fears (anxiety disorder) v. 4
   2.  The Lord willnot let us be ashamed (guilt) v. 4
   3.  The Lord will save us out of our troubles (life circumstances) v. 6
   4.  The Lord hears our cry (distress) v. 15
   5.  The Lord is near the brokenhearted and saves the crushed in spirit (discouragement and depression)  v. 19 "many are the afflictions of the righteous, but The Lord delivers him out of them ALL."
Commit to joy, peace and gladness in your soul in 2020 with the ABC's  of Mental Health.
  A.  Accept the word as your daily portion.
  B. Believethat wellness, emotional peace is your inheritance.
  C. Consult the Holy Spirit when you are facing a challenge.
If you need guidance in managing a soul care concern, the Christ The Healer  EVOLVE Team is here for you.  Join a group, seek individual support with a simple call to 931.905.2200.

There is so much excitement in the atmosphere.  Time to come together with family and close friends to be merry, until you have that memorable moment of the love ones that are not here.  And now that anticipation and excitement turns into feelings of depression, this is know as the holiday blues. 
Those emotional moments bring on headaches, insomnia, anxiety, sadness and many other unexpected situations and feelings.  As you begin to engage in holiday events, the desire to drink and overeat may feel comforting, but  can heighten your mood swing and even cause gatigue to set in.
There is a great demand for seasonal shopping, cooking, traveling, houseguest, and parties, causing extra financial burden.  Our current recessionary economy may exacerbate many of us who are already stressed/depressed. 
Here are some helpful tools for overcoming holiday blues:
1. Start with hope and determination.

2. Organize your time.
3. Think positive thoughts.
4. Don't focus on past resentments.
5. Expect changes.
6. Plan events economically.
7. Don't use alcohol to cope.
8. Pamper yourself.
9. Don't overbook yourself.
If you need someone to help you cope with holiday blues, contact:
EVOLVE- phone-931.905.2200 (o)/ email- [email protected]/website- www.evolvetbcc.com
Happy Holidays to you and yours!

Men's health has been receiving increased attention in health care research and practice because of the negative outcomes and men's reluctance to seek help.  Men seem to be less religious as compared with women, a potential problem as men may be missing an important pathway to health and wellness.  Four health problems have been identified as pertinent to men's health:
1.  prostate cancer screening and coping.  2.  HIV/AIDS prevention and coping  3. addictions 4. and what the patient's physician can do to address needs, alleviate suffering, and facilitate discharge from the hospital and care at home. 
Reults of studies indicate that greater spirituality is associated with greater decision-making satisfaction.  However, for those who accepted illness as God's will, medications and treatment were viewed as futile.
Ephesians 5:28-29 NIV- "In this same way, husbands ought to love their wives as their own bodies. 29 He who loves his wife loves himself.  After all, no one ever hated their own body, but they feed and care for their body, just  as Christ does the church.
Reading references
Earthen Vessels: Why Our Bodies Matter to our Faith by Matthew Lee Anderson
https: //journals.sagepub.com/doi/abs/10.1177/1559827612444530

Suicide is a permanent solution to a temporary problem.
There are many behaciors and situations that causes an individual to contemplate or even attempt suicide.  When an individual is experiencing a crisis, don't rush to judgement.  A crisis could be a divorce, being bullied, loss of job, or a previous suicide attempt to name a few.
If a person is in crisis, it is up to us to offer hope through positive action.  This person is known as a Gatekeeper.  Be that beacon of light and hope in their dark place.  Let your nonverbal as well as your verbal actions demonstrate that you are concerned about them.  Persuade the person to seek help and refer them to the proper resources.
Did you know?
*Suicide is the 2nd leading cause of death of ages 10-24 in Tennessee.
*There are more reported suicides than homicides.
*Over 1 million people attempt suicide each year.
*Someone dies by suicide approximately every 11.7 minutes.
*Suicide is the most preventable kind of death.
*Learning about suicide is FREE.
If life throw you a curve ball or hits you like a ton of bricks, don't give up and don't worry. Phillipians 4:6 says "Don't worry about anythin; instead, pray about everything.  Tell God what you need, and thank Him for all that he has done (NLT).  Be encouraged, your life matters.  If you or someone you know is in a crisis state, please reach out.  Every 1 life loss to suicide is 1 too many.
National Suicide Prevention Lifeline: 1.800. 273. 8255
Crisis Text Line: "TN 741 741"
EVOLVE Mental Health Ministry  931.905.2200 (office) [email protected] (email)
EVERY LIFE COUNTS!  NEVER GIVE UP!

/